Cardano and COTI Partnership Is Flourishing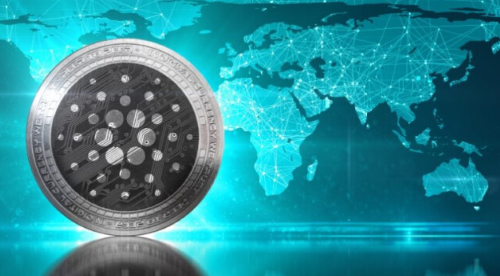 Enterprise-grade fintech platform COTI and Markethive, the Inbound Marketing platform have joined forces with Cardano to take advantage of the robust decentralised blockchain security and extremely fast, low-cost transactions, providing huge benefits for both their ecosystems:
Cardano and COTI Partnership Is Bearing Fruit
By COTI – BlockchainNews:
Top-five cryptocurrency Cardano (ADA) has experienced some freakish momentum of late, crossing the dollar threshold to approach an all-time high set three years ago. Amazingly, ADA gained 650% in less than two months prior to the latest correction, making it one of the best-performing altcoins in the market.
So, what's next for the decentralized public blockchain?
Cardano Prepares for Hard Fork, Simmons Weighs In
Cardano's creator, Ethereum co-founder Charles Hoskinson, recently revealed that the platform is exploring integrations with the likes of Celsius, Fireblocks, and Prime Trust as it gears up for its long-anticipated Hard Fork Combinator (HFC). Next month's so-called Mary hard fork will open the doors to token forging and a multi-asset ledger, paving the way for defi dApps and native tokens upon the first-generation blockchain.
According to a recent blog post by the Cardano Foundation Team, Cardano could bring some major advancements to the defi realm, including lower transaction fees and less exploitable code. The article referenced Project Catalyst, a $500,000 fund aimed at bootstrapping groundbreaking ideas that accelerate Cardano development – including those related to defi.
One of the latest endorsements of Cardano came from a peculiar usual source, with Kiss frontman Gene Simmons revealing that he had bought $300,000 dollars worth of ADA, saying "everyone should be able to afford cryptocurrency." Cardano is certainly an appealing option for newcomers to the crypto space: an open-source, proof-of-stake blockchain platform, its native token is the cheapest top-five cryptocurrency excluding the dollar-pegged Tether (USDT) stablecoin.
AdaPay Set for Upgrade
Enterprise-grade fintech platform COTI partnered with Cardano two years ago, with the pair joining forces to develop an ADA payment gateway. In essence, AdaPay allows merchants to accept ADA tokens at the checkout, with all on-chain payments made via the Cardano blockchain. The merchant can then easily convert ADA to their choice of fiat. Although retailers have to pay for the service, the fee is lower than that which is required for credit card processing.
Recently, the Cardano and COTI technical teams have been collaborating on a new version of AdaPay, which is expected to be ready by the end of March. When it launches, there's every chance COTI's eponymous token will enjoy a bounce along with Cardano's.
At present, $COTI sits outside the top 200 with a market cap of $121 million and daily trading volume of $55 million. COTI is a finance-on-the-blockchain ecosystem comprising payment processing services, stablecoin issuance, a blockchain-based loyalty network and a remittance solution. The COTI Network is currently hosting a staking cycle, with users participating via the COTI pay VIPER wallet.
With Bitcoin's recent ascent to $58,000 drawing more eyeballs to the crypto industry than at any point in its history, strong altcoins have a gilded opportunity to convert disciples and surpass their own milestones. With CryptoRand having recently called COTI one of his "favourite long term bets," and Cardano motoring nicely, the upcoming release of AdaPay will be watched with interest.
Article produced by COTI – Read the full article:

Markethive joins forces with Cardano
The next tech social media, marketing, and broadcasting giant, Markethive (this platform), has also moved to the Cardano blockchain from Ethereum. The Markethive Coin, MHV, about to be launched on principled exchanges, is now a Native token on Cardano's isomorphic multiparty state system instead of an ERC-20.
Given the enormous transaction activity and data involved, along with the ILP assets in Markethive, it makes perfect sense to migrate to a completely decentralized system that will handle throughput, stability, and interoperability with ease.
CEO and Founder of Markethive, Thomas Prendergast, says,
"The MHV coin was originally produced (8,888,888,888) according to the ERC20 guidelines from Ethereum about 1.5 years ago. The coin in Markethive has been kept in Markethive operating separate from the ERC20 on our own paper blockchain until we released the wallet. Recent trends have revealed the ERC20's security risks, privacy risks, and even worse, the cost to transact (gas) has skyrocketed.

As we determined that the ERC20 was not for us and before we opened up to the exchanges as an ERC20, we decided to find other options. This was several months ago, and at the same time, our friend Charles Hoskinson the founder of Cardano released his final version from BETA, and perfect timing for us.

After contacting him, CTO of Markethive, Douglas Yates, determined that to convert to Cardano was the perfect decision, and so this now opens the door for us to launch onto the exchanges as a Cardano-based Markethive coin."
This is excellent news for Markethive; It means much smaller transaction fees, greater security, faster application speeds. It means our entire system will be stronger, quicker, and secure.

SeamanDan