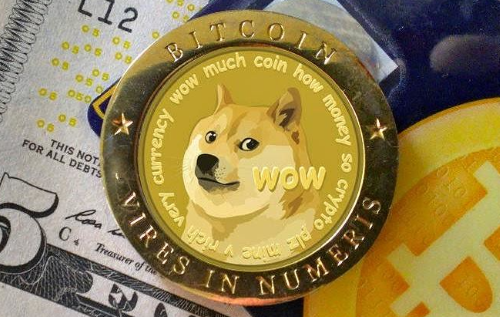 Dogecoin is now Available for Purchase at 1,800 ATMs in 45 US States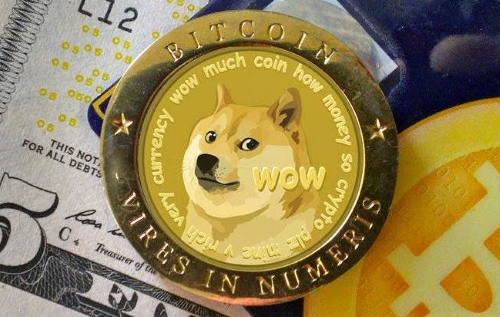 Dogecoin recently gained significant momentum after Elon Musk tweeted about DOGE, causing the cryptocurrency to rise 25% within minutes. We've heard today, DOGE will be available for purchase at 1,800 ATMs across 45 US States.
Dogecoin is an altcoin cryptocurrency, founded in 2013 and based on the popular Doge meme – it's one of the more colourful coins in the crypto space.
Founded in 2013, Dogecoin was initially intended as a "joke currency" based on the "Doge" meme featuring a Shina Inu dog. The idea behind Dogecoin was to create a fun and lighthearted cryptocurrency that could reach a large audience while educating people about cryptocurrencies. Initially, Doge gained a large community following on Reddit and was used as a form of online-tipping. You can read more about the history of Dogecoin here:
This post, by Shine Li, explains about Dogecoin entering the mainstream:
Dogecoin (DOGE) now Available for Purchase at 1,800 ATMs in 45 US States
By Shine Li – Blockchain News
Dogecoin, the meme-based cryptocurrency, can now be purchased directly from Coinflip ATMs in 45 of the 50 US states.
It will be made accessible at 1,800 ATMs across the United States. Bitcoin ATM provider Coinflip recently announced that it has added Dogecoin as an option for purchase due to DOGE's "popularity and recent mass adoption." Currently, Coinflip ATMs are installed in 45 of the 50 US states. Coinflip ATMs support Bitcoin (BTC), Ethereum (ETH), BinanceCoin (BNB), Dash, Litecoin (LTC), Link, USDC, and Stellar Lumens (XLM) up to now.
However, with more cryptocurrencies entering the mainstream, it is a huge possibility that the ATM provider will add more crypto assets to its options in the future. Dogecoin gained a lot of traction thanks to Tesla and SpaceX founder Elon Musk tweeting about it. The cryptocurrency rose by 25% within minutes of Musk tweeting a simple "Doge" on his account.
On more than one occasion, Musk has sent Doge on a bullish rally. Previously he said, "Dogecoin is the people's crypto."
On top of Elon Musk playfully pumping the coin, DOGE has also received backing from Reddit group WallStreetBets (WSB), who was responsible for GameStop shares shooting through the roof. After GameStop's hype died down, the retail investors turned their attention towards cryptocurrencies. Thanks to WSB hyping DOGE, the cryptocurrency's price soared by 85%.
NBA Dallas Mavericks owner Mark Cuban said to Forbes that DOGE gaining attention may be a good thing for the cryptocurrency industry. He explained:
"Doge gives you a better chance of winning than a lottery ticket all while teaching the economics of supply and demand and introducing people to crypto assets. I truly love it as the lowest cost economics teaching tool available that entertains at the same time."
Currently, the meme-based cryptocurrency is up approximately 4% in the last 24 hours and its market capitalization has overtaken that of Wrapped Bitcoin (WBTC), sitting at $6.6 billion.
Article produced by Shine Li – Read the full article:

SeamanDan