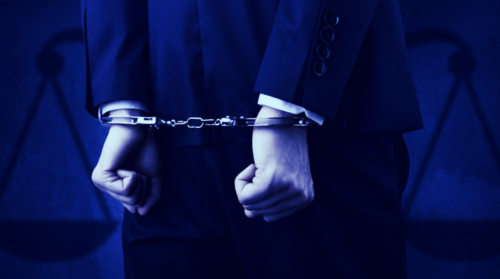 DOJ charges 'multi-million-dollar crypto Ponzi' AirBit Club with fraud
Operators promised crypto returns for cash, but in reality, they spent the money on cars, jewels, and swank homes, prosecutors said.
In brief:
U.S. prosecutors have charged five AirBit Club operators with fraud.
Airbit promoters promised crypto returns if investors put down cash.
In reality, the operators spent investors' money on their own lavish lifestyles, the DOJ said.
The U.S. Department of Justice charged five operators of AirBit Club, a purported cryptocurrency mining and trading company that promised guaranteed profits—in crypto—with fraud and money laundering.
Four of the five operators of the alleged scheme were arraigned in US courts yesterday and today, while a fifth—Gutemberg Dos Santos—was arrested in Panama and is awaiting extradition to the U.S.
AirBit co-founders Pablo Renato Rodriguez and Dos Santos and their attorney Scott Hughes, along with AirBit promoters Cecilia Millan and Jackie Aguilar were charged with running a multi-level marketing scheme, the DOJ said in an indictment filed in the District Court for the Southern District of New York and unsealed Tuesday.
"The defendants put a modern-day spin on an age-old investment scam, promising extraordinary rates of guaranteed return on phantom investments in cryptocurrencies," Acting U.S. Attorney Audrey Strauss said in a statement Tuesday.
In a separate complaint filed in the same court, the SEC charged Millan and another Airbit promoter, Margarita Cabrera, with acting as unregistered brokers when selling Airbit Club securities.
Be the first to try our reward token.
Earn tokens passively as you read. Spend your tokens in our reward store.
Rodriguez and Dos Santos founded Airbit in 2015 and perpetrated their scheme by hiring promoters, prosecutors said. Millan and Aguilar, the two promoters named in the DOJ complaint, focused on recruiting Spanish-speaking investors via YouTube videos and small lavish gatherings. They sold club memberships for $1,000 each and promised daily returns.
While the victims saw money accumulating through online portals that gave them access to their accounts, in reality, there were no profits, and attempts to withdraw their money were met with delays, prosecutors said. Meanwhile, Airbit Club operators allegedly spent the tens of millions they reeled in from investors on cars, jewelry, and luxury homes. They also used the money to travel around the world and finance extravagant international expos to recruit more investors, the DOJ said.
A May 2019 article in Intercept Brasil, said that the São Paulo Public Ministry was also investigating Airbit. It described Airbit's aggressive efforts to attract new recruiters and said Airbit promoters had a "very close and poorly explained relationship with the evangelical empire." By Amy Castor
SeamanDan