Non-Fungible Tokens: The Next Big Wave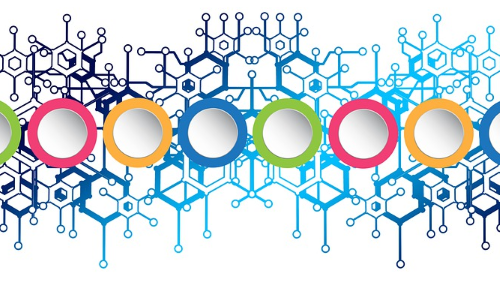 New business opportunities could be initiating the next big wave of Non-Fungible Tokens. Tokenization is creating new business opportunities, bringing together investment potential through gamification, tourism, real estate and even art, by creating a new reality in the digital space – a future belonging to the digitalization of assets.
Non-Fungible Tokens (NFT) differ from traditional cryptocurrencies in the way they are exclusive & unique, which means that a blockchain needs to be able to facilitate its users to create unique tokens to offer them. Most blockchains that support NFTs are also powered by a cryptocurrency, which is designed to serve as the medium of exchange for the purchase of NFTs within that ecosystem. You can learn more about Non-Fungible Tokens here:
So far this week, the NFT space is on fire with news and artists taking advantage of this new digital opportunity – Check out these articles:
This article below, by Vladimir Nosov, explains how business is steering in the next tidal wave of NFTs.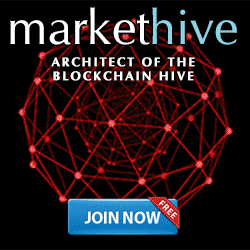 New Business Opportunities Are Ushering in the Next Big Wave of NFTs – Forecast for 2021
By Vladimir Nosov – The Daily Hodl
Transformative processes that are taking place against a background of blockchain technologies have already demonstrated their advantages and continue to develop across various industries. Tokenization is opening up new business opportunities and is helping to create a new reality in the digital environment. Thus, we're witnessing the emergence of new tools, and today I'd like to discuss NFT (non-fungible token) assets, which perfectly combine investment potential, gamification and even art.
But first, theory
NFTs are non-fungible tokens, that is, these assets are unique, and their exclusivity is confirmed by the blockchain. Most often, they are developed on the ERC-721 standard. To understand the essence of NFT tokens, I suggest comparing fungible and non-fungible assets. For example, your friend bought you coffee, and you are not used to being in debt, so you return the $7 that your friend spent on the drink. Of course, these will not be the same dollars that were spent in the coffee shop, but there is no difference between them since they are equivalent. Thus, fiat money is a classic example of fungible assets.
Imagine another situation – a painting by a famous artist sold at auction, but after a few days, it magically appeared on some wall. However, this version didn't bear the artist's signature, and therefore, the new painting cannot be passed off as the original. Even if such an attempt is made, the scam will be exposed in a matter of minutes because the painting was unique, and the artist didn't paint the exact same copy. This is its value. Accordingly, an object of art is a non-fungible asset.
But let's get back to the digital world. Interestingly, classic cryptocurrencies and NFT tokens have the same differences that we discussed above. The point is that NFT tokens are exclusive and indivisible assets. While Bitcoin is divided into satoshi, we cannot send only a part of the NFT token to someone – it's either all or nothing.
Application of NFT tokens
When the conversation turns to the use of NFT tokens, of course, we immediately think about gaming. And no wonder, because with the help of these assets, you can ensure the ownership of digital objects. Gamers spend a lot of money on various attributes, but unfortunately, developers can make multiple changes to their functionality or even remove them. Tokenization is great for eradicating such situations, especially if in-game items have been digitized in NFT format. This method guarantees the ownership and safety of custom skins since all information is stored in the blockchain and cannot be changed or deleted.
However, in addition to the gaming industry, NFTs will be useful in tourism, art and even real estate. For example, when it comes to tourism, you can issue NFT tickets. As for art, you can digitize all unique items, and in real estate, you can prove your ownership of the asset.
According to the NonFungible platform, the total NFT market volume has exceeded $23.8 million. Most of these funds are used for the gaming industry, collectable items, real estate and collectable card games.
Investing in NFT
The blockchain industry has one amazing property – you can earn money on each instrument, and NFT tokens are no exception.
Consider the Cryptokitties game built on the Ethereum blockchain, which made many enthusiasts nervous in 2018. Unique NFT cats sold like hotcakes and were actively growing in price. The most expensive virtual pet sold for 600 ETH, and this may have been far from the limit.
At the moment, there are many games where you can earn on the growth of an NFT token's price, but as I wrote above, the use of NFT is not limited to gaming. Many brands have implemented this tool in their businesses, and it has paid off. Nike sneaker fans loved the idea of tokenized shoes. NFT token holders have discovered the possibility of exchanging and selling these assets. Moreover, an exchange for a real pair of sneakers is available too.
Another use case for NFT tokens was provided by Formula 1, which signed a partnership with video game developer Animoca Brands. This step was the start of the F1® Delta Time blockchain game development, where players can create an NFT collection and even verify ownership of their cars and other in-game items.
Forecast time
Instead of summing it up, I'd like to make a few assumptions about the NFT market which is enjoying a new wave of popularity.
Undoubtedly, this direction will grow in the next year or two in view of an indisputable fact – the future belongs to the digitalization of assets. Thanks to NFT tokens, global ecosystems can be built. For example, the values that are stored in the world's museums can be purchased by anyone, with no doubt about the property rights. The convenience lies in the fact that the artefact doesn't need to be moved. It remains in the museum, constantly increasing in price.
Moreover, this tool's implementation perfectly suits the concept of events and exhibitions in virtual and augmented reality. Such ecosystems will be entirely transparent for investors and accessible to visitors. Each artefact is unique and has its own digital counterpart in the form of an NFT token. At the same time, all values are stored in suitable conditions and recorded in the blockchain. The exchange, sale and purchase of unique items has never been so perfect.
Article produced by Vladimir Nosov – Read the full article:

SeamanDan