The first in the world credit card with a cashback in the form of bitcoins will be issued in the USA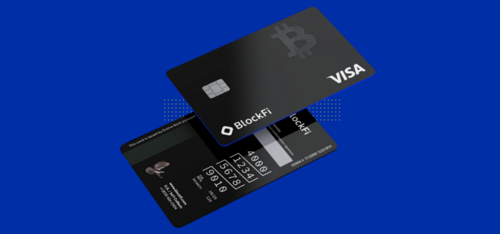 In the US, a credit card with a cashback in the form of bitcoins will be issued. Photo: blockfi.com
American cryptocurrency startup BlockFi has announced a credit card that rewards users for purchases by paying cashback in bitcoin.
Card users will receive a cashback of 1.5% for every transaction made with a Visa credit card. The bonuses will then be converted into bitcoins and credited to your BlockFi account.
The startup charges $ 200 for annual card maintenance, and also offers a bonus of $ 250 in bitcoins if the user spends $ 3,000 on the card during the first three months.
The project was developed jointly with Visa, Evolve Bank and Deserve. The card waiting list is currently running. Its official release is scheduled for the US in the spring of 2021.
PAYSPACE MAGAZINE HELP
Recall that earlier in April this year, cryptocurrency payment startup Fold entered into an agreement with Visa to issue a debit card that will allow customers to earn bitcoins in the form of cashback for purchases.
READ ALSO: Cashback will be credited for Bitcoin transactions
https://markethive.com/tatana/page/tatana
SeamanDan