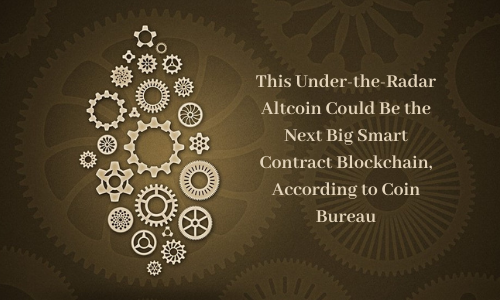 This Under-the-Radar Altcoin Could Be the Next Big Smart Contract Blockchain, According to Coin Bureau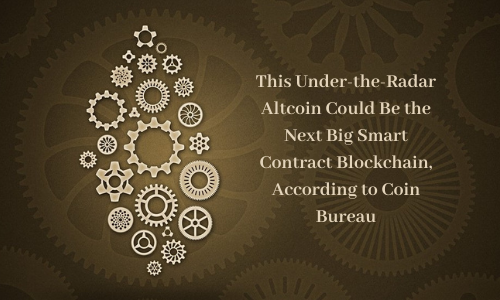 The pseudonymous host of Coin Bureau says that an altcoin that surged by 700% in February could be the next best smart contract platform.
The crypto analyst, who goes by the name Guy, tells his 640,000 YouTube subscribers that the blockchain network Elrond (EGLD) combines the unique attributes of Bitcoin, Ethereum, and next-generation decentralized platforms to create a one-of-kind cryptocurrency network.
"It has managed to combine the best features of many leading cryptocurrencies in the space and even improve them. Elrond's adaptive state sharding is like the sharding we will see in Ethereum 2.0, but better. Elrond's secured proof of stake is like Harmony's (ONE) effective proof of stake, but better. Elrond's Arwen virtual machine is like Cosmos' CosmWasm virtual machine, but better.

When you combine these three features, you get a blockchain that is theoretically capable of handling more transactions per second than every other smart contract blockchain combined."
The blockchain's native token, Elrond eGold (EGLD) is trading around $170 after a massive rally from around $30 this January. However, Guy is optimistic that the cryptocurrency is poised to erupt further.
"Elrond's growth has been exponential since its mainnet launch last summer. From where I'm standing, this growth has been well deserved and there is much more on the horizon. Besides the expansion of staking participation and rewards with phases 3 and 4, Elrond's decentralized finance (DeFi) ecosystem will likely drive some serious demand for EGLD."
Guy adds that top crypto exchange Coinbase may soon roll out support for the asset, giving its native token an even greater boost.
"It would not surprise me if this buzz would push Coinbase to list EGLD later this year and the new and improved tokenomics of EGLD should accelerate any moves to the upside. This is assuming that none of those EGLD whales start to sell and, unfortunately, I think some selling is almost guaranteed."
This article is for educational purposes – this is not investment advice
The original article was published on The Daily Hodl

SeamanDan